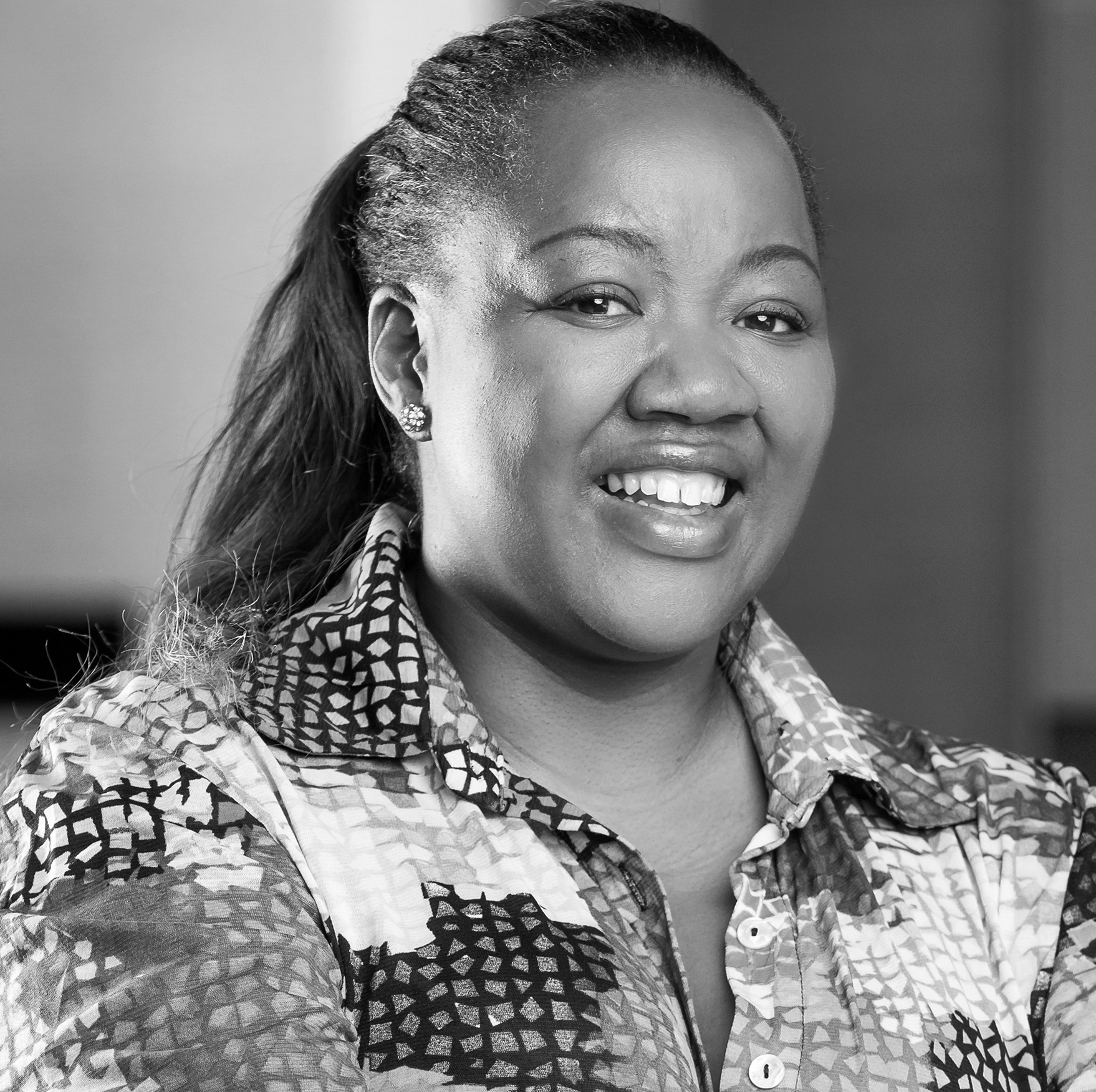 Big biz Experience: Vodacom, Vodafone (International) & Showmax
Small biz Experience: GSM renta fone (OR Thanmbo International) & Commode Business Solutions
Summary
Lwandile is a successful Marketing professional with over 18 years' experience working in large/ global corporate companies - specialising in strategic marketing, communications & B2B marketing. She is extremely focused, driven, and results-oriented.
With a stellar performance, great track record and a number of performance awards under her belt, her strengths match those necessary for consistent growth and success in any marketing environment.
Key Areas of Expertise
Her keen business insights, in-depth marketing knowledge & experience gives her an edge when developing strategic & tactical marketing strategies.
Proficiency in creating Brand & Marketing plans that are impactful and deliver on key business objectives.
A strong track record of bottom-line results for any marketing and promotional initiatives.
Her expertise in developing profitable partnerships & strong relationships across multiply countries (Has worked both Internationally & across the African continent)
Experience
Vodafone Global Enterprise (VGE)
Head of Marketing: Vodafone Global Enterprise: Africa
Develop strategic B2B Marketing plans for VGE in order to support the achievement of the companies annualised sales across the African continent.
Build awareness of VGE as a Total Communications provider and Business Enabler while creating demand for our products & services.
Excel in core through maximising value in connectivity and differentiating through customer experience.
Drive all aspects of execution across the Marketing Mix, with a particular focus on Demand Generation in low penetration accounts and new accounts in the VITA expansion programme.
Drive regional Hospitality & Events to enhance relationships with key C-level executives.
Engage in Account Based Marketing activities for a small number of high profile customers at both the pre-sales, implementation and post sales phases.
Lead in PR & Communications services by demonstrating capability beyond mobility, connectivity and an African presence & coverage.
Create trusted sales reference guides & collateral to assist the sales teams with baseline information about VGE products and services.
Connect with the local Vodafone OpCo's across the continent and ensure that relevant marketing messages and sales enablement activities are aligned with Vodafone Global Enterprise's own activities.
Showmax
Marketing Lead
Acquiring new customers through brand, product and content awareness using ATL, performance marketing and direct sales channels.
Leverage our partners' sales and marketing channels to target and acquire their customers bases.
Grow the Showmax brand within the middle mass market and grow our subscriptions in the identified segments by 10% of the addressable market
Continue to grow our base across the continent.
Launch (local payment, currency, mkt, content) Showmax with telco partners in what we refer to as "Light touch countries"
To leverage key content to drive trial/winbacks
To drive new subscribers by leveraging on DStv Base.
Other
Marketing Manager: Vodacom Mpumalanga

Specialist Events: Corporate Marketing
Marketing Co-ordinator – Vodacom Pretoria
Customer Co-ordinator – Vodaworld
Marketing Awards:
She was awarded the Shine Award 2013, which is the most prestigious award at Vodafone Global Enterprise for work excellence.
In 2010, she was also awarded the CEO award under the CSI category.
In 2009, she was part of a team of volunteers, were awarded the Team CEO award for the most impactful project across the whole Vodacom group. She was the project manager.
Articles by  Lwandile Booi
Sorry, No Articles Found For This Author